2014.10.23
UPDATE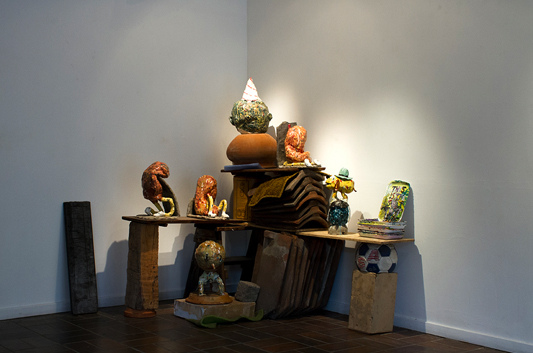 Updated with some new works from my exhibitions at Galleri Thomassen and KAZ Galleri in Selected works.
Check it out!
---------------------------
2014.07.08
SOLO SHOW AT GALLERI THOMASSEN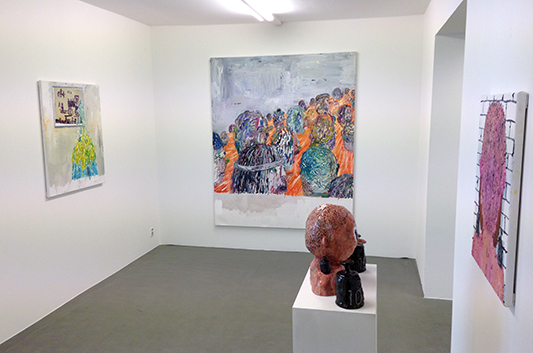 12 August I'm opening my show Självbild at Galleri Thomassen in Gothenburg, Sweden. There will be a mix of paintings and sculptures in four rooms. The exhibition will be up to mid September (exact date will come soon). Welcome!
---------------------------
UPCOMING SOLO SHOW AT KAZ GALLERI
27 september - 19 oktober I have a solo show at KAZ Galleri in Västerås, Sweden.
---------------------------
2014.05.08
MFA DEGREE PROJECT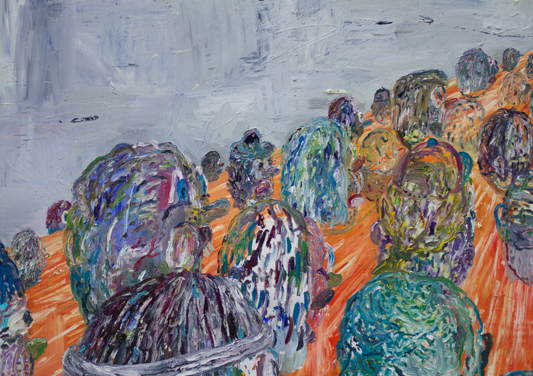 15th of May I will show my MFA degree project at Konstfacks Spring exhibition in Stockholm.
Read about the project on Konstfacks Website
I also put up new work here and updated my CV. Have a look!
---------------------------
2013.01.30
MONDAY ART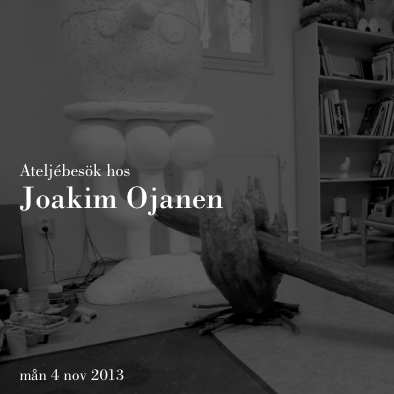 Monday Art dropped by my studio for a visit and interview. Read it here:
www.mondayartproject.com
---------------------------
2013.10.28
NEW WORKS UP NOW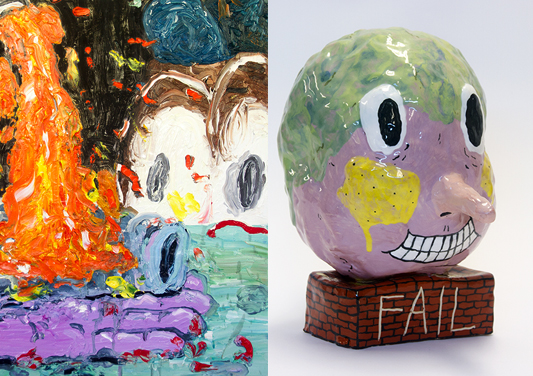 Loads of new work up now, paintings, sculptures, drawings!
---------------------------
2013.01.30
PROJEKTIONEN AV MIG PÅ DIG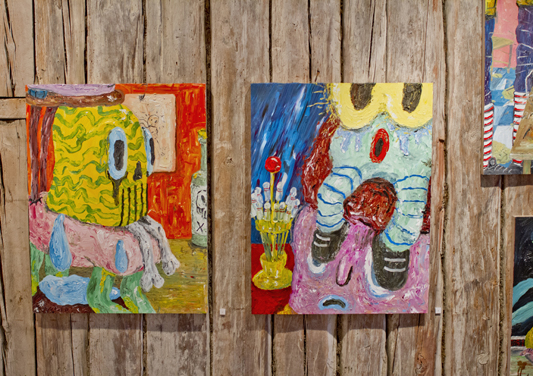 Images from the exhibition Projektionen av mig på dig is up!
Find them here: Exhibitions
---------------------------
2013.01.20
PROJEKTIONEN AV MIG PÅ DIG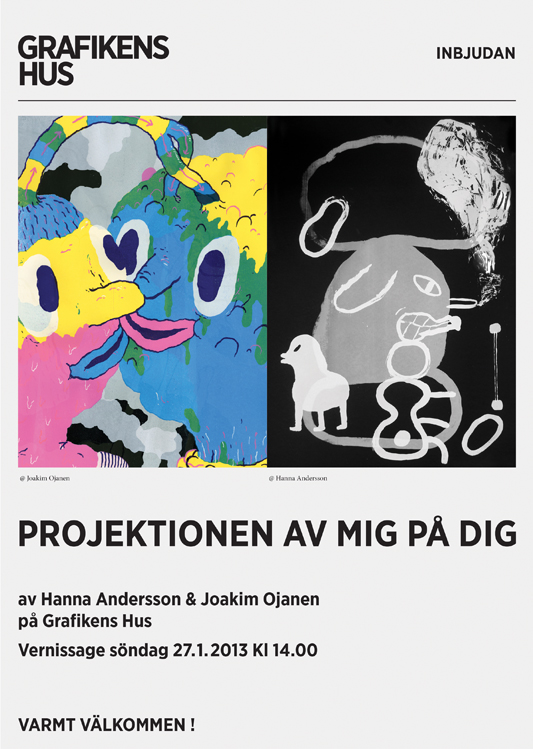 Me and Hanna are exhibiting at Grafikens Hus in Mariefred.
Opening on sunday 27th January at 14.00, drop by!
The show will be up 27th January - 7th April. Pictures from it soon.
---------------------------
2013.01.02
BANG ON THE BEET - SWEDISH SPECIAL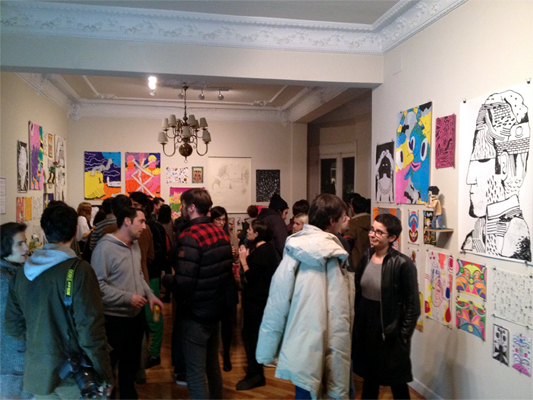 Together with Hanna Andersson, Lisa Jonasson and Peter Larsson Im curating and participating in a group exhibition at Watdafac Gallery in Madrid. The show is opened to 18th of January so swing by if you got the chance!
Heres a review of the show: http://www.nosotros-art.com
---------------------------
2012.11.08
PICTURES FROM RÖKNÄSOR, ELEFANTER & REGNBÅGAR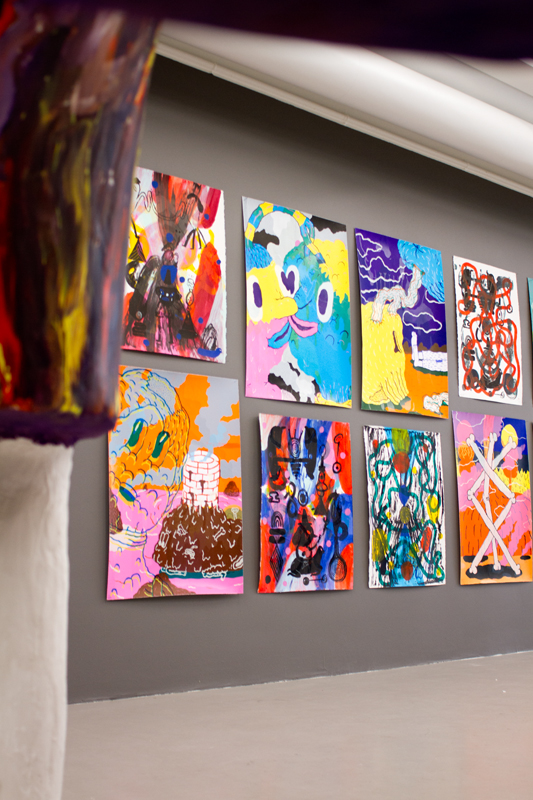 Pictures from the latest exhibition at NAU Gallery, Stockholm are up here now!
Theres pictures from the exhibition in the Exhibitions page and closer pictures of the work in Prints and Objects.
Enjoy!
---------------------------
2012.10.02
RÖKNÄSOR, ELEFANTER & REGNBÅGAR

Me and Hanna Andersson are doing a show at NAU gallery in Stockholm.
The opening is this thursday 18.00 - 20-00 at Hudiksvallsgatan 4b.
Welcome!
---------------------------
2012.05.15
BACHELOR DEGREE WORK UP HERE NOW!

I'm showing my degree work at Konstfacks Degree Exhibition 16.5 - 27.5
If your in Stockholm please drop in, if not I've put up the work here on the site.
----------------------------
2011.11.28
Now I have put up some pictures from the Blaque Lyte show in Chicago that Im proud to participate in.
Check them out here: Blaque Lyte - Hyde Park Art Center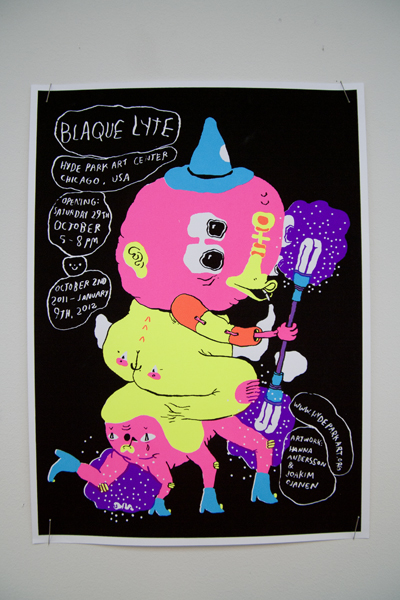 Heres the poster for the show, me and Hanna Andersson made it togheter.
-----------------------------
Ive also made a new screen print thats up here now.
Get it in my shop.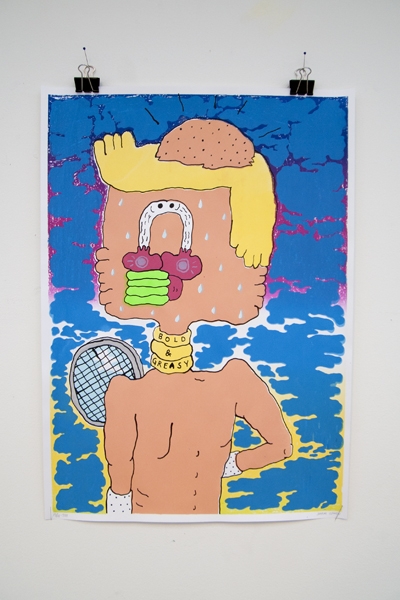 2011.05.18
Finally the Shop section is ready!
To celebrate Ive put up a new zine Kuben and a new print Burger man.
Shop & Fun!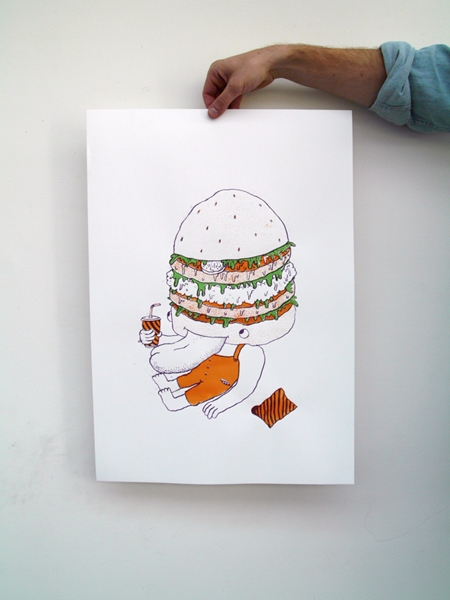 2011.04.01
New section: MOVING IMAGES with a brand new animation Fingerday!
Also Ive put up a new project in objects, Pyramid
Enjoy!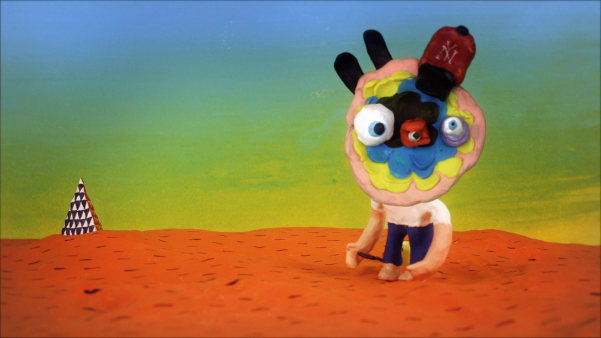 2011.03.17

KOLLA! nomination.
Me and Hanna got nominated for our screenprinted wall at Solna HQ.
We're nominated in the Illustration category for students togheter with 4 other students.
Lets hope this will go all the way!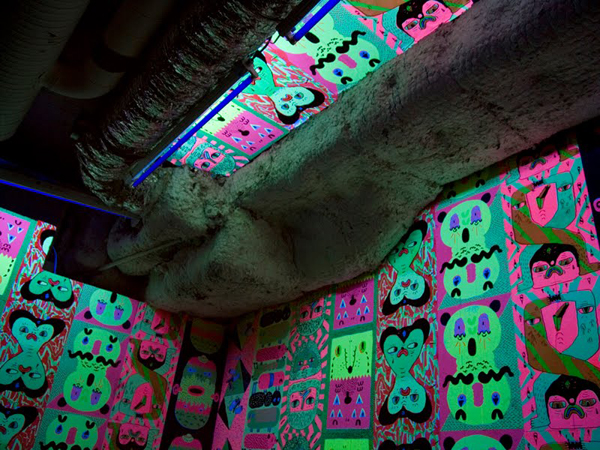 2011.02.22
Just uploaded some pictures from my exhibition "Vernissage" so if you missed it check them out here: Vernissage or click on the link "Vernissage" Konstfack in the meny.
Theres also some new drawings in the Selected drawings section.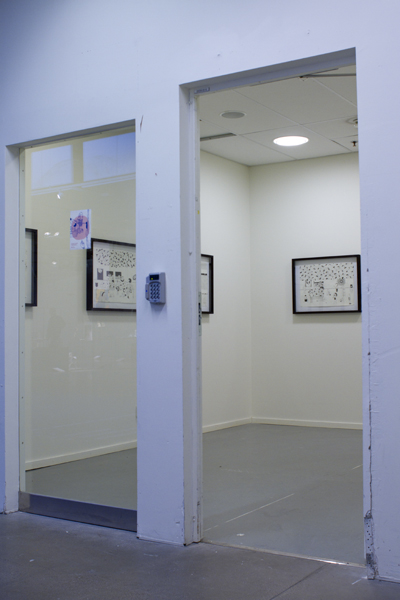 2011.02.07
Im finally done with my website!
This is how it looks like.
Ive put up some new stuff thats not on the blog, so please just click on all the buttons you can find!
The Idea is to update this site with final works and also post some relevant news here in the news section. And maybe put up more documentary photos, work in progress stuff and maybe some doodle thingys on the blog http://joakim-ojanen.blogspot.com
Also I have a new exhibition real soon, heres the flyer:
For those who can't make it Ill try to put up some pictures soon.
The exhibition is in the new Student gallery at Konstfack.
Opening 11.02.10 at 17.00.
Hope to see you there!